1 on 1 coaching to unblock your creative & presentation skills.
Do you feel held back sometimes by not being able to communicate your ideas?

Do you feel frustrated at knowing you can do better in a pitch?

Do you hit up against repeated challenges you know you should get over?
Then maybe some creative 1 on 1 coaching can help unblock the skills you have to overcome challenges so you can grow, develop and succeed.
MoI's 1 on 1 sessions are structured in four steps per session:
Pre-session questionnaire, ten questions to define coaching session goal.
Step #2 - Diagnose (In-person)
An hour in-person meeting to discuss and diagnose in detail the goal defined in step one.
Step #3 - Action (Remote)
Martin to define some workflows based on step two conversation.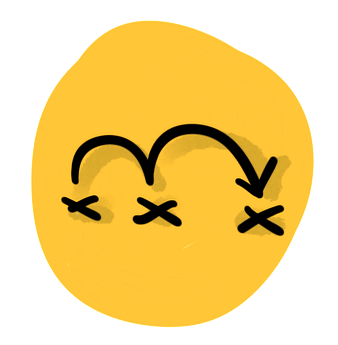 Step #4 Handover
(In-person)
A 45-minute session to handover the actions from step three.
This is designed to give you time to reflect and practice between session so we can develop your skills in a sustainable way, so you have the know how to solve future challenges.
These sessions are facilitated by Martin Barnes a UK trained graphic designer, TEDxBeijing speaker and coach, presentation trainer for international tech and automotive companies as well as Embassies, Universities and International schools.
For more information on our 1 on 1 coaching session please complete this two minute survey so we can better understand your needs and connect for future discussion.
Scan for 1 on1 survey and to connect
Thank you for your time.
Martin's speaking / coaching credentials:
China Accelerator Batch 10 & 11 pitch mentor 2016/17
Plug And Play start up accelerator pitch coach 2016
CHat Shanghai conference main stage speaker coach 2016
Presentation training Google SH 2016
TEDxBeijing speaker coach in 2014-16
Presentation trainer with the Volkswagen Group 2015-16
CBBC Master Class trainer 2015
Leader of TimeBox team that came 2nd in Beijing TechHive Accelerator Sep 2015
Creative workshop facilitation for Starbucks 2014
Presentation training NBA China 2014
PechaKucha 20x20 speaker in 2009 & 2013
Founding member of WheelsPlusWings.com 2011
TEDxBeijing speaker 2010
Please scan the qrcode to follow our Wechat subscription account for weekly original content on pitching, presenting & visualising.